---

The main screen of

allows you to pick from more than 30 special effects for your Web page!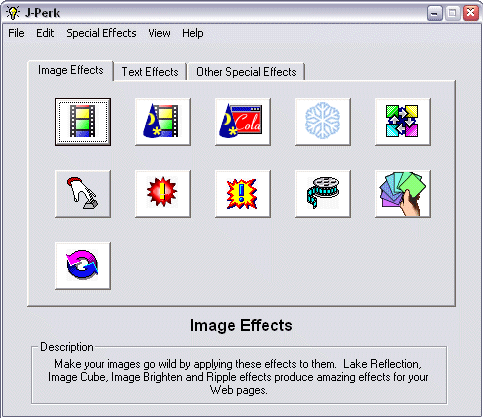 Creating an animation!


Let's create an animation using J-Perk! Begin by opening J-Perk's Animation Wizard. Add images to your Animation List in the order you wish them to play.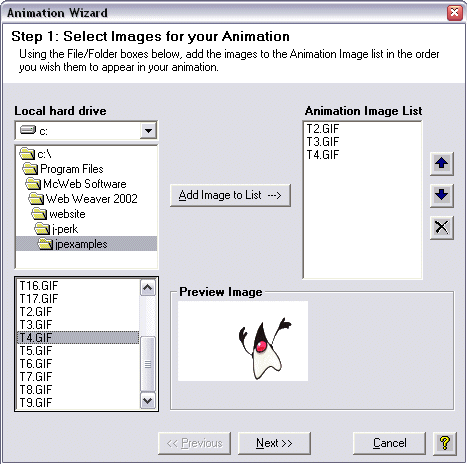 Next, set properties for your animation such as frame rate, hyperlink, and sounds!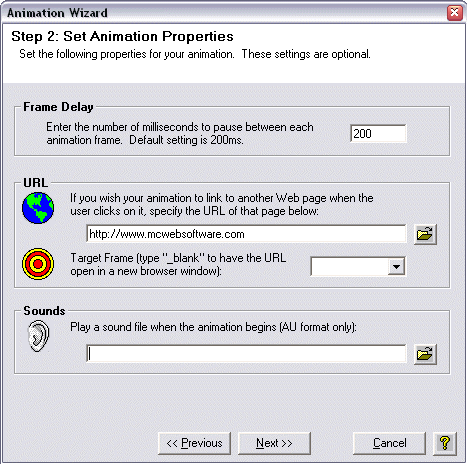 Move to the final screen and set the remaining Animation properties. Once you have finished you can move on to Preview your special effect!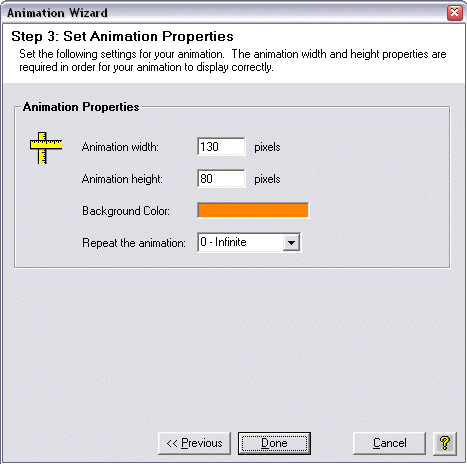 Preview your Special Effect!


J-Perk's Preview Wizard let's you see your special effect in action!!






---
[ Back to J-Perk Main Page | Ordering Info | Download it ]